In Memoriam
Dianna Blake
Dianna Blake of Kirkland, WA passed on Friday May 8, 2020 at her home in Kirkland. She was 82, born in Vancouver B.C. on May 20, 1937. Dianna is survived by her son, Curt, daughter-in-law Kelli Curtis, and grandchildren Gavin and Anna, all of whom she was very proud. She was preceded in death by her Lake Washington High School sweetheart and husband of fifty years, Bill Blake. Dianna, Bill, and Curt lived in Southeast Asia and Africa for many years, with shorter stints in the Middle East, but always came back to Kirkland. Upon their return she worked at the East Side Journal creating display advertising and volunteered at high schools teaching ESL. She made friends easily and for life, staying in touch with friends at Kangaroo Breakfasts as well as attending Air America and Ethiopian Airlines reunions Dianna loved ice skating, her book clubs, Mah Jong, and all animals—but especially her Yorkies. She always had an easy laugh and could make friends anywhere and everywhere. She will be missed.
Brenda Joy Burley
Brenda Joy Burley 75 gained her angel wings peacefully Tuesday, July 14, 2020 at her home in Youngsville surrounded by family and friends. A mass will be celebrated on Saturday, July 18, 2020 at noon, officiated by Fr. Jude Halphen at St. Anne Catholic Church in Youngsville. Her ashes will be interred in the St. Anne Cemetery. Immediately following, there will be a "Celebration of Life" to honor Brenda, for family and friends who wish to attend. Brenda was born in Abbeville on July 18, 1944 and was a resident of Youngsville. She spent 16 years abroad living in Viet Nam, Laos and Spain. She often recalled the beautiful places she had seen, but always said there was no place like home. Brenda was in the Youngsville High School class of 1962. She attended Spencer Business College. She worked as a sales associate for Superior Tile Company in Lafayette. She also worked for Guy Broussard Tile in Youngsville. She was a 12-year member of the Lafayette Airport Commission. She served on the Youngsville City Council for 16 years including 4 years as Mayor Pro-Tem. Brenda was a Charter Member of Krewe des Amis in Youngsville. She was also the first female member of the Youngsville Lions Club including a term as President. She was a member of the St. Anne Ladies Altar Society. Brenda had a great devotion to the Blessed Mother and prayed the rosary daily. In 1964, she performed her first solo flight as one of Lafayette's earliest female pilots. Brenda is preceded in death by her parents, F. M. Burley, Jr. and Maudry Meaux Burley of Youngsville, her sister and brother-in-law, Cynthia and Bobby Duhon of Baton Rouge, her husband L. J. Broussard and her granddaughter, Ashley Vincent. Brenda is survived by her sons, Amiel Vincent and Jason Broussard and his wife Monique. She is also survived by four siblings, Marion (Billie) Burley, Bill (Tina) Burley, Debbie (Toni) Burley, and Ben (T-Deb) Burley. She is also survived by six grandchildren, Amanda, Abby, Alexandra, Cyrus, L. J. and Jean, and two great-grandchildren, Bryce and Elyse, as well as many nieces and nephews and other family members. In lieu of flowers, donations may be made in her memory to Hospice of Acadiana. Brenda and L.J. Broussard resided in Vietnam and Laos in the late sixties and early seventies where he was employed with Air America as a pilot. They returned to Acadiana after the war in Laos ended. L.J. died from a crop-dusting accident in 2004.
John Burkholder
John Burkholder, 80 of New Orleans and raised in West Simsbury, Ct. passed away Thursday, February 6. John attended the Simsbury school system and upon graduation he enrolled at the University of Connecticut where he received his degree. While attending college he enlisted in the Army ROTC Army program. John also became a member of the Sigma Phi Epsilon fraternity where he became president for a term. Upon graduating from helicopter flight training program, he was assigned to duty in Vietnam. While there, he was awarded the U.S Army Medal for heroic actions during the rescue of wounded troops which were under heavy ground fire. He later returned to evacuate more injured troops. Upon completing duty in the service he moved back to Simsbury and became employed at a Hartford stock brokerage firm. Eventually, John moved to New Orleans and was employed as a helicopter pilot flying personal back and forth to oil rigs in the Gulf of Mexico. During his time in New Orleans he met his partner Maryann Luke. Together they opened a florist shop. A few years later, John returned to Simsbury where he became a caretaker for his father and joined a local family business. John loved to research stocks and he claimed to have made more money than losing money. John leaves behind his brother Peter; a sister in law Bettyann Burkholder; a niece: Kori Ann Burkholder of New York and nephew Kyle Burkholder of Simsbury. Burial will be private and at the convenience of the family. If desired, donations can be made to support "The Wounded Warrior Project". He will dearly be missed by family and friends.
Stephen Irving Nichols
Irving Nichols passed away at home at the age of 79 on August 27, 2020. Steve was born in Pawcatuck, Connecticut, on April 23, 1941,the only son of Lawrence and Pauline (Clark) Nichols. Steve's childhood was spent exploring the woods and waters of Wequetequock Cove on the shoreline of southeastern Connecticut. At 18, he obtained his student pilot's license, and in 1959, six months out of high school, he joined the U.S. Navy. He completed boot camp at Great Lakes, Illinois and then attended the Naval Aviation "A" School in Memphis, Tennessee where he studied helicopter maintenance. Upon graduation at the top of his class, he transferred to Quonset Point Naval Air Station, Quonset Point, RI, where he spent three years. Steve went on to receive his A&P license from Parks College in St. Louis. A&P license in hand, Steve traveled to Udorn, Thailand in 1965 where he joined Air America working as a UH-34D flight mechanic and was quickly promoted to Superintendent of Aircraft Maintenance and Helicopters in Udorn. After seven years in Laos and Thailand, Steve wanted a change of pace and in 1972 he purchased a farm in Ledyard, CT. However, by 1976, Steve had enough of the quiet life and joined Carson Helicopters as maintenance chief in Saudi Arabia for two years. Finally, Steve returned home to Connecticut and would eventually go on to open Hope Valley Antiques in Hope Valley, RI, with his sister, Sandra Avery. On October 28, 1993, his daughter Amanda Pauline Nichols was born in a home birth at the farm. From the second she was born, Steve's world revolved around her. He took great joy in being a father, and delighted in telling anyone who would listen about her accomplishments and endeavors. Steve spent several wonderful years raising his daughter and selling antiques until his retirement. In his later years, he enjoyed exchanging war stories with his Air America compatriots, having robust political discussions with friends, working on his farm, and imparting his life's wisdom to his daughter. Steve's anthology, "Air America in Laos" tells the true, first-hand accounts of the flight mechanics who served from 1962 to 1974. The book is widely available online and is dedicated to the Air America flight mechanics who lost their lives while overseas. Steve is survived by his beloved daughter, Amanda Pauline Nichols, his partner Roberta Martin, as well as his sisters Sandra (Duke) Avery of Westerly, RI and Cheri(Michael) Page of Old Mystic, CT. He was predeceased by his sister, Judith (Freddie) Vocatura. In accordance with Steve's wishes, services will be private.
Raymond Francis Salucci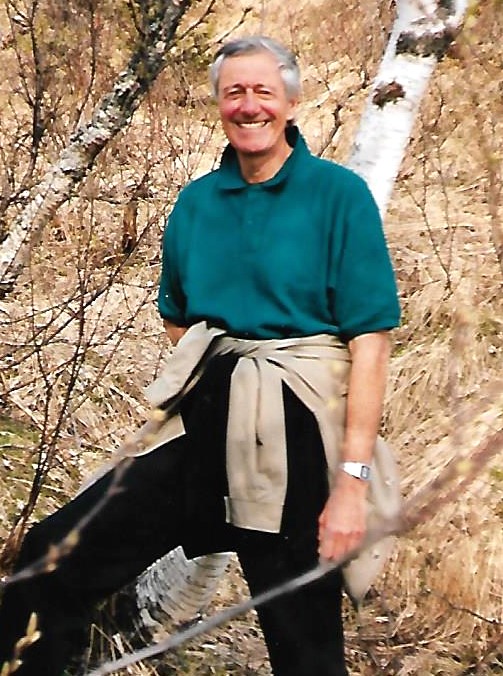 Following a long battle of Alzheimer's disease, Ray Salucci passed away peacefully on January 10, 2020 in Norway, with his wife Tove at his side.

Born on March 3, 1934, Ray attended the University of Buffalo in 1952, joining the US Marine Corps the following year. He underwent training as an air traffic controller, which was his duty while serving in Korea. Ray returned to the US with an Honorable Discharge and started his flying career in 1958 by attending Stormville Flying School in NY. He worked as a flight instructor and later flew air taxi out of Monmouth County Airport, NJ. In 1961- 62, Ray flew for Mohawk Airlines, which later became US Air, but found airline flying tedious and insufficiently challenging. He joined Air America in 1962 and flew for twelve years, until 1974. Stationed primarily in Laos, as well as Japan, he flew the Porter, Helio and Caribou.

In 1976, Ray embarked on the third chapter of his flying career, joining T&G Aviation and piloting air tankers on forest fires every year until 1988. In early 1979 he also worked as an aviation consultant for ESSO in Niger, Africa. He met pilot Tove Fagerhoi during the 1979 fire season in Wenatchee, WA, and she became his copilot, both in the cockpit and in life.

Preceded by his sister, Barbara, a Carmelite nun, Ray is succeeded by his wife Tove, their two sons, Vegard Raymond Salucci Fagerhoi and Kai Frode Salucci Fagerhoi and several cousins.

Ray was a free and independent spirit who marched to the beat of his own drum. He was charismatic, with his own sense of style, and always a gentleman. Ray was a true nature lover and hiked the mountains of the Northwest US and Norway. He traveled extensively throughout his life, sailing the Caribbean and spending many a summer driving in the US, camping with his pickup truck. From the mid-'90s, Ray spent his time commuting between the US and Norway until traveling became too difficult. The last eight years of his life were spent full time in Norway. Ray was laid to rest near Bodo under the Arctic's Northern Lights and Summer's Midnight sun.


John Estill Ferris III, 76

John Estill Ferris III, 76, passed away from advanced Parkinson's Disease, December 22, 2019, in Carrollton, Texas, after a long illness. He was born November 12, 1943, in San Antonio, Texas, the son of John Estill Ferris, Jr. and Evelyn Harper Ferris.
John studied Aeronautical Engineering at the University of Western Michigan in Kalamazoo. Upon enlistment in The United States Marine Corps, he was sent for Oflicer Flight training. John graduated flight school as a 2nd Lieutenant. From 1966—1971, John served in the United States Marine Corp, serving in Vietnam from 1966 through 1967. In 1967, John was promoted to the rank of Marine Captain after being awarded the Vietnam Service Medal, Vietnam Campaign Medal, the Presidential Unit Citation, and twenty-eight combat air medals. After a distinguished military career, John graduated from the University of Texas at Arlington with a Bachelor Degree in Business Administration.
John's post—military career also included flying as an Americas Airways Chief Pilot and an Air America Pilot, for a division of the Central Intelligence Agency. He followed his flying career managing, programming, and engineering computer systems for Dallas County, FNB Dallas, Exxon Mobile and Northrop Grumman. He married the love of his life and high school sweetheart, Cheryl Snedden Ferris (Sherry) in a military wedding at Tinley Park, Illinois, on January 15, 1966. They lived a charmed life together and 54 wonderful years of marriage.
Serving God as a member of Heartland Church since 1973, he faithfully served as an Elder for 30 years. His service to his church, his country and his family refleCted his passionate love for Jesus Christ. He lived by his commitment of love for God, family, and country. For fun, John replaced his "need for speed" in flying with his display of athletics in snow skiing, jet skiing, boating, and world crulsmg excursions.
He is predeceased by his parents, John Esrill Ferris, Jr., and Evelyn Harper Ferris and his brether, Robin Harper Ferris.
He is survived by his wife, Sherry Ferris; his two children, Craig Ferris and his wife, April, and Carrie Ferris Calvert and her husband, Randall; his grandchildren, Kathryn Ferris, Kyle Ferris, Raychel Calvert, Raybecca Calvert, Ellie Lee and Mason Landon; his sister, Dottie Ferris Arfaa; and many Other beloved family members.
David Ray Traylor
David Ray Traylor - Mr. Taylor was born in Baton Rouge on January 9, 1934, died in Bogalusa, LA on February 24, 2018, after a long struggle with Parkinson's disease. After his discharge from the United States Marine Corps, he received a bachelor's degree from LSU in business administration. He worked for several years for Air America in the Far East from 1959 until he resigned in 1968 as the Assistant Personnel Director. For more than forty years, he was an importer of folk art and native crafts from around the world. He was preceded in death by his parents, Preston L. Traylor and Samina Rogillio Traylor and his grandparents David and Lydia Rogillio. He is survived by his brothers, Preston L. Traylor, Edward Traylor, Michael Traylor, and his sister Marilyn Traylor Durand, as well as numerous nieces, nephews, and cousins. His funeral service will be held at First Presbyterian Church in Bogalusa on Sunday, March 4, at 1 P.M. In lieu of flowers, donations may be made to First Presbyterian Church, 511 Avenue D, Bogalusa, LA 70427. To view and sign guestbook, please visit: pooleritchiefuneralhome.com
Thomas Leonard Andrews 97

Thomas Leonard Andrews 97, of Ridge Manor, FL passed away Sunday, January 27, 2019 in Zephyrhills. He was born March 22, 1921 in Charlotte, NC to George Hudson Andrews & Farla Spoon Andrews. He graduated from Miami High School in 1941 and served in both the Merchant Marines and the U.S. Navy during WW II. He worked for numerous airlines including Transocean Airlines in Guam, Air Jordan in Amman, Jordan, Southern Air Transport, Air America and Civil Air Transport (CIA) in Southeast Asia. He enjoyed foreign travel, playing semi pro baseball, golf and watching sports. Thomas is survived by his daughters: Susan Jarman of East Bernstadt, KY, Terry Vela of Tampa, FL, Patti Avvenire of Ridge Manor, FL, 7 grandchildren, 4 great grandchildren and 2 great great grandchildren. He was preceded in death by his parents: Farla & George Andrews, a son: Thomas Vernon Andrews, and his wife: Anna Geraldine Andrews. He will be remembered as a funny and intelligent man who was kind and lived life to the fullest. Burial will take place at Florida National Cemetery at a later date.
Tom Dudley Lewis

It has been said that "there are old Aviators, and bold Aviators, but no old, bold Aviators." There is a measure of truth and even wisdom in this, but when he passed peacefully from this world after seventy years of aviating, Tom Dudley Lewis was indisputably old and when circumstances called for it had been some kind of bold. That his episodic derring-do extended beyond flying and into the automotive realm, Third World travel and his wanderings in the high peak wilderness of the Cascades only adds to our awe and gratitude that we were able to enjoy his presence for as long as we did. Please join us in laying to rest our beloved father, husband, grandfather and friend. Interment with honors at Mt. Tahoma National Cemetery will take place on Friday, February 7 at 11 AM. We will then gather at the Melrose Grill for a bit of sustenance and refreshment, and to celebrate and commemorate his life.
Stanley (Stan) Emanuel Thompsen

Stanley (Stan) Emanuel Thompsen passed away on Dec 31st, 2019, just a few days shy of his 91st birthday. He is survived by his brother Erling Thompsen, his children Christie Delamater, Heidi Roberts, Rondi Jamison, Bonnie Kelly, Richard Thompsen and Paul Thompsen, and by grandchildren and great grandchildren and many loving nieces and nephews. He was preceded in death by his wife Chau Thompsen.
Born in Glen Head, New York, Stan learned to fly both fixed and rotary wing while in the New York Army National Guard. He also trained at Fort Rucker, AL and in Texas. A nephew remembers him landing his army helicopter on the front lawn of his Brookville, Long Island home on more than one occasion and offering to take the boy for rides, as long as he promised not to tell his mother. At the time, Stan had a goal to fly a plane under all of the New York City bridges, a feat that family legend says he accomplished. With his brother-in-law Elston "Hubie" Swanson, Stan formed a short lived aerial photography company. Eventually Stan moved his family to Ohio to work as a helicopter pilot and aerial photographer for the A.M. Kinney Architecture and Engineering Company.
In 1967 Stan was encouraged by a friend to apply to Air America. He was hired and went to Vietnam in Jan of 1968 just days after the Tet Offensive. He first flew in a high altitude program taking aerial photos over the Ho Chi Minh Trail. In time, he moved to rotary wing. He flew out of Vientiane, Udorn, and Saigon and reached the rank of Captain. An animal lover, Stan had some unique pets while in Asia. A civet cat, a rhesus monkey and four white handed gibbons were all part of the family. He eventually brought three of the gibbons home to New York and donated them to the Bronx Zoo. Stan was always very proud of his time with and contribution to the mission of Air America. He was a staunch defender of democracy and whole heartedly believed that helping and defending the Hmong people and the people of South Vietnam was vital to stopping the threat of communism in the world. He remained flying for Air America and in SEA with his family until 1975, shortly before the fall of Saigon.
Stan and family returned to the US and settled in Ogden, Utah where he formed his own construction company. After several years they moved to Lawrenceville, GA where he worked for the Humboldt Wedag Engineering company until retirement. Stan was a gregarious, open and friendly man who never met a person he didn't like. He took an interest in everyone who crossed his path and had many good and lifelong friends from all walks of life and every political persuasion.
A memorial will be held in his honor on February 15, 2020 at 2 pm at the Brookville Reformed Church, 2 Brookville Rd, Brookville, NY 11545.
Luther (Chip) E. Martin II, 63

Chip Martin of West Salem, Wis. passed away, Sunday, November 24, 2019. He is survived by his wife, Karen; daughters, Amber (Shane) Dwyer, Rebecca (Erin) McArthur, Susannah (Thomas) Gnewikow; eight grandchildren, Felix and Lilah Dwyer, Brenden, Callen, and Cara McArthur, Bailey, Tayte, and Owen Gnewikow. He is preceded in death by his parents, Luther E. and Sue M. Martin. Visitation will be held from 4-6 pm on Tuesday, December 3, 2019 at Jandt-Fredrickson Funeral Homes and Crematory, Jostad Chapel, 121 North Youlon Street, West Salem. Chip went to school in Laos from 1970 – 1974.
Edward D. Connor


On November 12, 2019 Ed passed of complications associated with a CVA. Ed was a resident of Vienna, Virginia from 1970 until 2007. He was a resident of McLean, Virginia from 2007 until his death. Ed is survived by his wife, Sarah B. Connor, son Kenneth A. Connor, his daughter- in-law Sherry L. Connor, step- children: Jane L. and Patrick Kolb, Patrick and Diane Geary, John Geary and six granddaughters. He was preceded in death by his first wife Muriel H. Connor in 2005. Ed served with the USAAC, USAFR and CIA for thirty- four years. He then completed 20 years in private industry. His last position was as Vice President of Corvus Corporation.
He flew combat missions for the USAAC and USAF during World War II, the Korean War and the Cold Wars. He served the CIA in Laos and South Viet Nam during the Viet Nam war.
His military decorations included the Silver Star, Distinguished Flying Cross (DFC), the Air Medal with two oak leaf clusters and the Air Force Commendation medal. His civilian education included completion of a BBA at the University of Miami and an MA from Sacramento State College.
His military education included completion of the USAF Command and Staff Course and the National Security Management Course from the National Defense University.
He belonged to the following veterans' organizations: The Returned and Services League (Australia) Washington, D.C. chapter, the American Legion (China Post # 1- Shanghai), the Veterans of Foreign Wars Post 4337, the Arlington-Fairfax Elks lodge and the 13th Bomb Squadron Association.

In lieu of flowers the family asks that you consider donating to Capital Caring Hospice, Arlington and East Fairfax Counties, Virginia.
Chong Shing Wu

Peoria - Chong Shing Wu (Johnson Wu), 77, passed away on Thursday, September 26, 2019, at 2:15 pm due to complications from prior heart surgery. He was born in Tainan, Taiwan, on December 25, 1941, and graduated from Tamkang University with a degree in Mathematics. Chong Shing went to work for Air America in Vietnam before immigrating to the United States in 1975. He worked for Yellow Front as a member of their management team for 10-years before venturing out to start his own import/export business. Additionally, Chong Shing would later form Luxwu Corporation, an International financing business. He was a world-traveling entrepreneur who was unafraid of risk in the pursuit of his dreams. He was kind, fair, easy to talk to, and above all, a generous man with his time and his wisdom. Chong Shing was a man of strong character, a highly regarded and well-respected businessman who will be greatly missed.
He was preceded in death by his father Ming Yu, mother Pi Yee Wong, and younger brother Shang Xue in Taiwan and his only son, Genehun. His wife of 50 years survives Chong Shing Wu - Ellen, three daughters (Hui, Ying, Jean), three sisters (Jeanine, Vivi, Meng Hao) and one brother (John) in Taiwan along with his grandchildren (Brandon, Erica, Sarah, Adam, Collin, Audrey, Emma, Ellie, and Ariana) as well as numerous brother and sisters-in-law, nieces and nephews. A viewing and Memorial Services will be held on Sunday, October 6, from 10 am-12 pm at Greenwood/Memory Lawn Mortuary (719 N 27th Ave. Phoenix. 85009). Light food and refreshments will be served following the service.
David Ray Traylor
Mr. Taylor was born in Baton Rouge on January 9, 1934, died in Bogalusa, LA on February 24, 2018, after a long struggle with Parkinson's disease. After his discharge from the United States Marine Corps, he received a Bachelor's degree from LSU in business administration. He worked for several years for Air America in the Far East from 1959 until he resigned in 1968 as the Assistant Personnel Director. For more than forty years, he was an importer of folk art and native crafts from around the world. He was preceded in death by his parents, Preston L. Traylor and Samina Rogillio Traylor and his grandparents David and Lydia Rogillio. He is survived by his brothers, Preston L. Traylor, Edward Traylor, Michael Traylor, and his sister Marilyn Traylor Durand, as well as numerous nieces, nephews, and cousins. His funeral service will be held at First Presbyterian Church in Bogalusa on Sunday, March 4, at 1 P.M. In lieu of flowers, donations may be made to First Presbyterian Church, 511 Avenue D, Bogalusa, LA 70427. To view and sign guestbook, please visit: pooleritchiefuneralhome.com
MILTON JOSEPH OLSEN

1930 ˜ 2019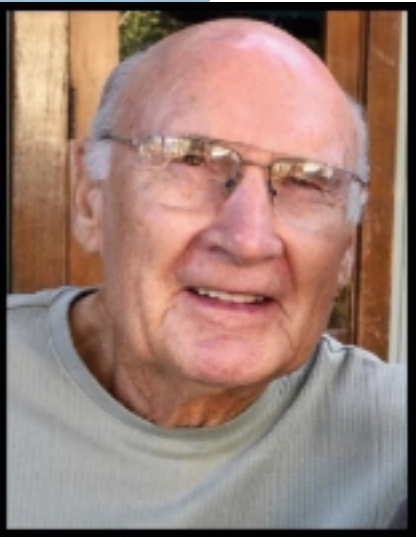 'Milt' Olsen passed away Friday, September 20, 2019 in Vancouver, WA with his children and grandchildren by his side. He was the oldest of Joseph and Naomi Olsen's 5 children and grew up in Logan, Utah. After graduating from Utah State, MIlt joined the Army and became a pilot, starting a career that lasted a half century. During the Vietnam War, Milt flew for Air America. In 1970, he married Sherry Mitchell in Las Vegas. Their marriage lasted nearly 40 years and they had 2 children, Scott Olsen and Holly Daly. After returning to the US, Milt flew for the Forest Service and Bonneville Power until 2005. He was an avid golfer, hitting his last of four hole-in-ones at the age of 85. Milt is survived by his two sisters, Ruth Stewart and Jane Langer; brother, Joseph Henry "Hank" Olsen; his two children and their spouses: Scott and Lynda (Sander) Olsen and Doug and Holly (Olsen) Daly; and four grandchildren: Morgan Olsen, Sabine Daly, Calvin Daly, and Finnegan Daly. He was preceded in death by his brother, Franklin Olsen; and his granddaughter, Chloe Daly. A Mass will be held on Fri., Oct. 11, 2019 at 10:30 a.m. at Our Lady of the Lake Parish, 790 A Ave., Lake Oswego, OR 97034, with a reception to follow. Burial will be held later at 1:00 p.m. at Willamette National Cemetery in Portland, OR. Please sign his guest books www.columbian.com/obits and www.riverviewcemeteryfuneralhome.com
Francis Xavier Nihill

Francis Xavier Nihill, longtime resident with his wife, Cathy (Duong), of Boynton Beach, FL, died there on Thursday, September 19, 2019, at the age of 77. Born in 1942 in Providence, RI, Frank was the son of Harold B. Nihill and Ursula (Flynn) Nihill. The family lived in Providence for many years where Frank's father, a tool engineer, was President of Nihill Machinery Company. Following high school in Warwick, RI, and graduation from Providence College in 1964, Frank began a long career of service to the United States government, first with the Central Intelligence Agency and then with Air America, the Agency's proprietary airline. He served in Vietnam, Taiwan, and Thailand, always in the fields of personnel and labor relations. In the final months of the war in Vietnam, he was part of a team working from Bangkok, Thailand to assist Air America in closing out operations in Asia. Frank returned to Washington, DC, to join a group of executives working on the company's liquidation. Among other responsibilities, he processed Workmen's Compensation claims and helped former employees who came to this country as refugees. In 1976, Frank began work for Lockheed Corporation in Riyadh, Saudi Arabia, continuing as a human resources specialist. Returning to the United States four years later, Frank became an owner/manager of a very successful Allstate office specializing in insurance coverage for automobile dealerships in the Renton, Washington area. In 2000, Frank and Cathy retired to Boynton Beach. Frank Nihill is survived by his loving wife, Cathy, his sister, Meryl Santopietro, and his brother, Brian Nihill, as well as numerous nieces and nephews. He was predeceased by his brother Dennis. A devout Roman Catholic, Frank was active in support of his church, Our Lady Queen of Peace, in Delray Beach, FL, including membership on its Finance Council. As an alumnus, he represented Providence College for a recent fundraising campaign in the Palm Beach/Naples area. Locally, Frank also served on the board of the Jog Estates Homeowners Association. Among his colleagues, Frank was admired for his professionalism and dedication throughout his career. Outside of the office, he was regarded as a kind and steadfast friend, someone who laughed easily and often. Never at a loss for witty observations on the human condition, Frank was a charming raconteur with an endless supply of stories from his travels and unique experiences. Above all, Frank was a loving husband, son, brother, and uncle. Following a funeral mass on Thursday, September 26, 2019, at Our Lady Queen of Peace Church, Frank was buried at St. Ann's Cemetery in Cranston, RI, where he joined his parents and brother Dennis, along with other family members. The family suggests that gifts in Frank's memory could be made to Our Lady Queen of Peace Church (9600 West Atlantic Avenue, Delray Beach, FL 33446)
Melanio A. Leveriza
Melanio Leveriza passed away 22 August 2019 in the Philippines and cremated on 25 August 2019. Air America, Inc employed Melanio as a Flight Mechanic from September 1967 thru the early portion of the seventies. Melanio was involved in at least one search and rescue event on the Plain of Jars, Laos while employed with Air America. Mr. Wayne Knight Chief Pilot; Helicopter issued a letter of Commendation to all of the participants. It read in part, "Your combined efforts resulting in the successful rescue of two downed airmen on 15 May 1970 embodies nearly all facets of your qualifications as Air America Rotary Wing Members." Melanio had a very colorful career after Air America. He worked in several companies as a Flight Mechanic and Chief Engineer until his retirement in 2015 at the age of 75. He is survived by his wife, Prakong who he met in Udorn Thani, Thailand while employed with Air America. They were married for 52 years. Melanio was blessed with four children. Liza and Alec who unfortunately passed away before him, and Lea, who is a medical doctor in San Diego, California, and Alvin, who is a Marketing Manager in the Philippines. Melanio lived a fruitful life; he has eight grandchildren and four great-grandchildren. His family and friends will miss him. May he rest in peace.
Charles G. Rodehaver

Charles G. (Chuck) Rodehaver passed away in McAllen, TX on April 10, 2018, after battling Alzheimer's disease, at the age of 83. He is survived by his brother, Richard and three children, Randy, Douglas, and Susan. He was preceded in death by his parents, John and Christine Rodehaver, and his ex-wife Helen, the mother of his three children. He was also preceded in death by his current wife, Maryann, by three months. He was born in Guysville, Ohio on September 24, 1934. He joined the Army in 1953 and was part of the 82nd Airborne paratroopers and was always proud to display his jump wings just below his pilot wings. After a time in civilian life and starting a family, he rejoined the Army in 1964 and fulfilled his lifelong dream to fly. He trained in Fort Rucker, Alabama and was soon sent to Viet Nam where he primarily flew the CV-2 Caribou. After this stint in the Army, in 1967 he joined Air America and flew Porters, C-46's, C-47's, and C-123's out of Saigon and Vientiane. After the Viet Nam war, Chuck, took to Alaska and flew during and after the building of the Alaska pipeline, until 1989. He commented once that Alaska flying was much more hazardous than Viet Nam. Up until the year 2000, Chuck was intermittently employed by the U.S. government being based in Lima, Peru and joining the "war on drugs" in various locations in South America. During his retirement from flying, Chuck spent most of his time managing his apartments and enjoying times with family.
James Anthony Dunn III
Jim Dunn, 82, died February 5, 2019 in Williamsburg. He was born in Richmond, VA on December 5, 1936. He leaves behind his wife of 51 years, Thelma F. (Pitta Pat) Dunn; his sons James Michael Dunn (Beth), of Logan, Ohio, Christopher Shawn Dunn (Kris), of Fayetteville, NC, and Paul Fitzpatrick Dunn, of Williamsburg, four grandchildren; Emily Dunn and David Dunn of Logan, Ohio and Kaiya Dunn and Sydney Dunn of Williamsburg, VA and a great-granddaughter, Sophia Dunn, Logan, Ohio, and a great-grandson Jameson. He also leaves two brothers and their wives: John L. Dunn (Sharon) of Yorktown and Jeffrey A. Dunn (Ann) of Williamsburg, six nieces, and one nephew as well as many cousins and close friends. He is preceded in death by his Father, James A. Dunn, Jr. and his Mother, Theresa Fitzpatrick Dunn. Mr. Dunn was a senior Clandestine Operations Officer for the Central Intelligence Agency serving as a Deputy Chief of Station and Chief of Station in two Africa countries. In his early years, Mr. Dunn was a CIA Special Operations Officer serving multiple tours in Southeast Asia, Central America, and South America. He retired in 1991 with over 36 years with the CIA and worked for another 17 years retiring from that position in 2009. He and his wife enjoyed travel and were able to visit over 40 countries throughout their marriage. Mr. Dunn was an athlete having played high school football and basketball. He was an avid volleyball and fast pitch softball player in his early adult life in Williamsburg. He also had a real passion for his grandchildren spending as much time as he could in their company. In his later years, Jim spent a lot of time doing the family cooking and enjoyed this task very much. His other major hobby was reading which gave him a great deal of pleasure. Donations may be made to "The Foundation" C/O Williamsburg, 5477 Mooretown Road, Williamsburg, VA 23188, www.farleycenter.com, or to the charity of your choice.

Lynn B Lopshire - October 19, 1932 - February 3, 2018

It is with great sadness that the family of Lynn B. Lopshire announces his passing on February 3, 2018 at the age of 85. Lynn will be lovingly remembered by his wife, Nanako, his children, Tom and his wife Robin, Andrew, and Lisa, and his granddaughter, Lucy. Lynn was born in Camargo, Oklahoma on October 19, 1932, but grew up in Lindsay, CA . He began his aviation career as an aircraft mechanic and flight engineer in the Air Force during the Korean War. Lynn's service to his country extended through the Vietnam War while he flew for Air America. He spent the remainder of his career traveling the world for various airlines including: All Nippon Airways, Yemen Airways, South Pacific Island Airways, Iraqi Airlines, and World Airways. He lived abroad in Wake Island, Japan, and Yemen before settling in Modesto, CA.

Robert Emmett Mackay- 92, a career CIA support officer died 09 June 2018 in McLean, VA. Prior to joining CIA for a 32 year career, Bob served for two years in the US Army's Air Corps and then another two years with the US Forest Service as a Smoke Jumper suppressing forest fires in Montana and Idaho.
He was a graduate of Northwestern University. PCS assignments with the Agency included Japan, Greece, Okinawa, Australia, Laos, Austria and Korea. He TDY'd to scores of countries during his early career when attached to the IG's Audit Staff and volunteered for service in Central American conflict zones on extended TDYs during the early 1980s. Following his retirement and in the post 9/11 surge, he rejoined the Agency mission as a contractor supporting DO/ NE Division activities.
Of all his Agency assignments, Bob spoke most fondly of the two years he spent in Laos, from 1970-1972, where under Air America cover, he supported US Special Forces and CIA Paramilitary personnel from Long Tien, a desolate but strategic and critical outpost for US efforts in the Southeast Asian conflict. Bob was Chief of Support in Long Tien (also known as Lima Site 20-A) where CIA and Special Forces operators recruited, trained and supported General Vang Pao's army of indigenous, mostly Hmong paramilitaries fighting communist North Vietnamese Army and Pathet Lao forces
During his employment application process in the early 1950s, CIA recruiters corresponded with Bob from the return address "CIA Washington 25 DC"; his mailing address at the time was "Parachute Loft, Redoubt 2", a Smoke Jumper forward base near Missoula MT. The summer before beginning university studies, he took a three-month road-trip around North America with his Army boot camp instructor, driving 17755 miles through 31 US states, Canada and Mexico logging $465 in total expenses. Bob is survived by his wife Francine and three children Jeri, Robin and Yancy

George William Carroll
George William Carroll completed his earthly life at the age of 80 on March 3, 2019. George was born in Nashville, TN, but he spent most of his life in Texas and considered himself a Texan through and through. George was a resident of Kinney County, Texas and an active member of the Episcopal Church of the Ascension in Montell, TX.
He was preceded in death by his father Paul L. Carroll, Sr, mother Anna Lou Donald Carroll, and wife Evelyn "Evie" Beular Carroll.
George is survived by his brother Paul L. Carroll (Carolyn); daughters Rita Brahy (Ray) and Andrea Moody; granddaughter Mallorie Moody; nephews Ty Carroll (Marianne) and John Carroll (Dinah) as well as a large extended family and group of friends that loved him dearly. Many of George's friends considered him to be family.
George graduated from Lamar High School Houston, TX in 1957 where he lettered in basketball and football. He attended Texas A&M his freshman year on a football scholarship from Paul "Bear" Bryant. He completed his college at Southwest Texas State, playing football for the Bobcats, and graduating with a degree in business in 1961.
After college George was commissioned as an Officer in the United
States Marine Corps. While attending flight school in Pensacola, FL George played football for the Navy Goshawks. As a naval aviator in the Marine Corps he flew helicopters while deployed on float in the Mediterranean among other assignments. George attained the rank of Captain. After the Marine Corps, George joined Air America and flew in Southeast Asia during the Vietnam war from 1965 to 1967 where he was involved in search and rescue operations for downed pilots as well as air support for American objectives in Laos. After Air America George continued to pursue his love for flying helicopters. He flew in Alaska as part of the construction of the pipeline. He also flew to offshore drilling rigs in the Gulf of Mexico among many other adventures. George was a member of the Air America Association and The American Legion. George was a hero to many, an inspiring individual, full of knowledge, fun-loving, an adventurer, an outdoors-man and a true gentleman. He was a devoted husband and loved his family and friends. His captivating storytelling was enjoyed by all.

SHIRLEY, Alick A. III, 80, Trinity, died Jan. 2, 2019. Survived by daughters, Renee McGrew and Michelle Moore; brother, Bob; sister, Barbara; and two grandchildren.
I'm very sorry to tell you of my father's, Al Shirley, death on Wednesday. He went to the hospital 2 weeks ago with heart and kidney issues from a long battle with diabetes and his body just couldn't fight any longer. His funeral will be on Friday, 1/11 at St Peter the Apostle in Trinity (https://www.stpetertrinityfl.org). The family has elected to mourn privately afterward.
Dad really loved being a part of this organization. He took his life's work as an intelligence officer very seriously and kept it confidential all these years even when the family would have questions!
I'm sorry that I don't know each of you but THANK YOU for being a part of my father's life.
Renee Shirley McGrew
Barry Hautz-80 passed away January 1st, 2019 in Mesa, Arizona. Barry was employed by MD Helicopters at the time of his death. He was employed by Air America, Inc. from May 2, 1971, to October 15, 1971, as a helicopter Flight Mechanic. According to his supervisor, Mr. Simon Gilkes, Barry was very proud of his time with Air America. Air America's Flight Mechanics were well trained, and their work was hazardous and demanding. On Monday, January 21, 2019, Barry will be buried with full Military Honors at the National Memorial Cemetery in Cave Creek Arizona.
----- 2018 -----
Russ Wessels-92 passed away in Bend, Oregon December 17, 2018. Russ was a fixed wing maintenance Air America mechanic. He was born in 1926 and joined the Navy during WW II and later the Air Force where he was a fixed wing mechanic. He retired from the Air Force a Master Sergeant after 23 years, and in May 1967 he joined Air America. Russ worked in Udorn, Thailand until he was sent to Cambodia in 1970 as A/C Maintenance in Phnom Penh.
George William( Bill) LeCount passed away on October 1, 2018. Bill was born on October 21,1938 in Pierre, South Dakota. He was in the Air Force from 1959-1964.Then,flew for Air America and Continental Air Services in Vientiane Laos and Saigon from 1964-1969. He retired from Pacific Southwest Airlines in 1980 and moved from California to Florida to fish and socialize! He dove with Henry Taylor for sunken treasures and then moved to Webster, South Dakota for pheasant hunting and more fishing. He moved home to Billings, Montana, when his health began to fail to be near family. The friendships he made all over the world were very important to him. He shared lots of great stories with his family and friends in Montana; he was quite the adventurer! We think of him every day and miss him!
O.L. "Lee" Howell passed away September 17 at his home in Lexington, KY. He is survived locally by his wife Sylvia Davis, his step-daughter Heather Burkhart, and his step-granddaughter Olivia Layton. He also leaves his son CW5 ret Scott M. Howell, Bettendorf, IA; daughter Cliphane Brough, Salt Lake City, UT; daughter Celeste Smith, Houston, TX; and a half-sister Leola Sumners, Sanford, FL. A celebration of life will be held in Lexington at a later date.
Mr. Howell was called Boo How by his friends with Air America. Boo served honorably with Air America from 1962 until 1974 when the war in Laos ended. He was a member of the Air America Association and a great friend. All his comrades sadly miss him.
Richard Guptil Graham (1924 - 2018)
Concord - Commander Richard G. Graham, The Great American, age 93, of Rolinda Ave passed away peacefully at his home on Sunday April 22, 2018.
Richard (Dick) was born November 26, 1924 in Haverhill, MA, the son of the late Thomas and Gladys (Massie) Graham. Graduating from Haverhill High School in 1942, Dick had a desire to serve his country in the US Navy.
On December 11, 1942 at the age of 18, Dick was sworn into the Navy as a Naval Aviation Cadet and was assigned to the Naval Air Training program in Pensacola, FL. This began his lifelong career in aviation. On October 24, 1944 he was commissioned an Ensign, earned the designation of Naval Aviator and was awarded his Wings of Gold. His orders were to report to fighter pilot training and carrier qualifications. Among his many assignments as a fighter pilot was serving aboard the aircraft carriers USS Princeton and USS Valley Forge for combat operations in Korea. He made the transition from fixed wing to rotary wing and was attached to several helicopter squadrons. While stationed in Baltimore he was a member of the USS Constellation Restoration Committee and was always happy to hand out coins struck from the original ship. In 1967, while assigned to the Naval Air Systems Command, he retired with the rank of Commander. Among the medals he was authorized to wear are the Air Medal with 4 Stars, Navy Commendation V, American Campaign, Victory WWII, Navy Occupation Service, and National Defense with a Star, Korean Service and the Korean Presidential Unit Citation with a Gold frame.
Retiring from the Navy, Dick's aviation career continued with him flying for Air America based out of Vientiane, Laos from 1967 to 1974. During his years with Air America, Dick flew the fixed wing Caribou, Porter and C123 out of Vientiane and rotary wing S58T and Huey out of Udorn and Saigon.
Following Air America, Dick returned to the states and flew for UPC in Concord, NH; Kenai Air in Alaska; and Joe Brigham Inc. in Pembroke, NH. After 66 years of flying he signed off N-Triple-4 JB and retired at the age of 84. At the age of 87 he was proud that he was still able to take the controls for a flight.
He loved traveling and spending time with his family, and though being spread out, he made visiting with them a priority. He took great pride in his home and he especially enjoyed working in his yard. At the end of the day you could find him out back on the deck relaxing with his wife, family and friends. He always had great stories and enjoyed telling them as much as everyone enjoyed hearing them. Another favorite activity was taking his convertible out for a ride and getting an ice cream, a treat he rarely refused.
Dick was known by many and is loved by all survivors including his wife of 51 years, Irene (Chase) Graham of Concord; his daughters, Linda Diane Haidinger and her husband William, of Endwell, NY and Nancy Lee Graham of Hopedale, MA; and his sons, Michael Thomas Graham and his wife Nancy of Boise, ID, John Joseph Graham of Seoul, Korea, Edward Skip Graham and his wife Jeanne of Ewa Beach, HI, and Stephen Luke Graham of Centerville, GA; 13 grandchildren, 10 great grandchildren; brother Robert Graham; nieces and nephews and many friends.
He was predeceased by his son James Richard Graham; sisters Anne Lambert and Dorothy Caserta; brother William Graham; and his former wife Shirley Adams Smith.
There was a private family viewing held at Water's Funeral Home on Thursday, April 26.
Graveside services with full Military Honors will be held at a later date at the NH Veterans Cemetery in Boscawen, NH.
In lieu of flowers donations may be made to the Salvation Army, Concord NH Chapter.
Thoughts or comments can be submitted on the Legacy site for Richard Graham.
Dick, "You did it your way" and we are all glad that you did!
"Captain" Harry Bernier- 88 was born March 15, 1929 and Passed away September 14, 2017. Harry was raised in Astoria, Oregon, the son of Arnold G. Bernier (Estacada, Oregon) and Mary Constance Bell (Astoria, Oregon). Harry was a descendant of an early Oregon pioneer and Oregon statesman, Samuel Terry McKean, who came out on the Oregon Trail in 1847.
Harry was raised by his mother, Connie, his late uncle, Burnby Bell, and his grandmother, Polly McKean Bell, a Clatsop County historian.
Harry graduated from Astoria High School in 1948, enlisted in the Air Force, and served as an air traffic control operator during the European Operations following World War II, including the Berlin Airlift. He was accepted into flight school in 1952, and during the Korean War he flew F-86-D fighter jets, serving in the 445th Fighter Squadron. Later he served in the 497th Fighter Interceptor Squadron, supporting Strategic Air Command operations from Fairchild Air Force Base, Spokane, Washington, as a first lieutenant.
He married Margaret L. Wallen in 1956, and had one child, Mark. He served as air traffic controller for the Federal Aviation Administration at Boeing Field in Renton, Washington, in 1957, and then was back in the air flying cargo in C-46 and DC-3s in Alaska in 1958. From 1959 to 1966 he flew cargo, and then air retardant bombers (TBM's and B-26s), for forest fires in the western U.S.
In late 1966, he was recruited by Continental Air Service — Air America, and flew contracted military missions in Southeast Asia during the Vietnam War until April 1971. He flew C-45s, DHC-4s and C-123-Ks, supplying food and arms to insurgents fighting the Viet Cong and North Vietnamese Army, and in support of CIA operations in Southeast Asia. In 1971, he returned to Astoria and started commercial fishing. He worked as a mate on ocean tugboats, and then got his master's license. He worked various shipping jobs up and down the West Coast. He was a cruise ship master in the Inland Passage, up the Columbia River, on the East and West coast of the U.S. and in the Caribbean. He worked in Prudhoe Bay, Alaska, in support of the oil industry, assisted with the Exxon Valdez oil spill cleanup in the late 1980s, and was master of a research vessel in Puerto Rico in the early 1990s.
He was captain of the Oregon Responder during the New Carissa shipwreck off the Oregon Coast in 1999. Later in his career, he was a captain of the Portland Spirit on the Willamette River, and his last job, at 75, was piloting the Canby Ferry in Canby, Oregon. He was a lifelong member of the American Legion Post 12 in Astoria, Oregon, and the Order of Elks No. 180 in Astoria, Oregon.
He is survived by his former wife, Patricia Brock Winter, formerly of Astoria, Oregon; his cousin, Thomas M. Bell of Portland, Oregon; son Mark (Bernier) Mousseaux, and granddaughter Kora Mousseaux, of Phoenix, Oregon; siblings Joy, June, Donna, Jack and John; and nieces and nephews. He was preceded in death by a brother, Jim Bernier.
He resided in Gladstone, Oregon, with his cat, Kitty Kat, and is now free to fly and sail again.
Charles A. Weitz - 83
Charlie passed away on Friday, October 21 in hospice at Tampa, FL. Charlie served Air America from September 1961 to September 1973.  His last station was in Udorn, Thailand. He had previously served in the U.S. Marine Corps. He is survived by his wife Michiko. Charlie graduated from Duquesne University prior to becoming a Marine Rotor Wing Pilot. He is acknowledged to have saved as many as 12 US Aviators who had been shot down in Laos. After Air America, Charlie flew in Indonesia and Kazakhstan.  He retired to Tampa, FL in 2002.
The family recommends gifts and donations be make to Father Luke Bouchard's Church.  Address is; Immaculate Heart of Mary Church, 486 Chandler Street, Tewksbury, MA 01876 2849.  Father B's phone contact is 978 851 7258 ext 254.  
Reported by BJ Sheffield, Bill Zeitler, Grant Walters and Steve Stevens
Greer Ann Stock - 75

Greer left this life peacefully at home in Van Nuys, CA. She is survived by her husband of 55 years, Roger, son James of Avon, IN, daughter Star, of Honolulu, HI, and daughter Kathleen of Van Nuys, CA. She has two grandchildren, Nathan and Sharaya. She was predeceased by her parents and brother David Rood.
Born in Schenectady, NY to Clarence and Kay Rood. Greer studied at St. Mary's School of Nursing in Amsterdam, NY and earned her RN license in 1961. After working as a nurse for over 30 years she returned to school to become a Chemical Dependency Counselor. Her most rewarding time was seven years spent working with orphans in Thailand. A memorial service was held at Church of the Valley, 6565 Vesper Ave, Van Nuys, CA 91411, on November 25. Donations in her memory may be made to the Church of the Valley Food Pantry.
Roger Stock was an Operations Specialist based in Udorn, Thailand from June 1967 to March 1974. Greer was a Registered Nurse and was very active in the Udorn community especially with the Thai Orphans.
Ray Shourds - 85

Ray Shourds passed away on December 6th at the age of 85.  We always said that those years in the 60's in Bangkok were the best years of our lives.  After we came back, Ray went to work for Pan Am and I joined Eastern --- both going out of business eventually!  Anyway, over the years we thoroughly enjoyed traveling the world.  Ray is survived by his wife, Lynda, children Chris, Lisa, Jeff and Steve, six grandchildren, two great grandchildren, nieces, nephews, two aunts, three brothers, and a sister.  The funeral mass was held in St. Augustine, Florida, since we recently moved here.
Ray was airport manager for CAT in Bangkok. The staff there handled all of the Air America flights as well as the CAT flights.
Ray grew up in Marshall, MN, worked in the Control Tower during his Navy years and then went to Washington, DC, where he worked for Eastern Airlines. He attended Georgetown University, majoring in International Transportation. He and Lynda met in Washington while both were working for Eastern. After he graduated from Georgetown, he left for Taiwan and then Bangkok. Lynda and their children joined him three months later.
Submitted by Lynda Shourds
D. Larry Fraser - 76

Larry Fraser passed away on Saturday, December 31 in Montana. Larry flew R/W as Captain in Udorn, Thailand from August 1968 until December 1972. He is survived by his wife Tong who lives in Florida and son David who lives in Virginia and a sister who lives in Montana.
Reported by Steve Stevens
Everyone, I am truly sad to say that my father passed away yesterday.  Many of you came to visit him while at home, and reminisced about Vietnam, Thailand, Laos, Air America, the US Customs, the Forest Service, the Naval Academy, college, high school, your childhood, and many other things. I read him each and every email/text you all sent me over the last month and I know he really appreciated it.  Many of them told me of past stories of your adventures with my dad that made him laugh and very happy.  These stories made me think of an idea I hope each and everyone one of you can help me with.  Please go to his facebook page and post a story (or many if you would like) that you can remember that you had with him…..any story….funny, sad, crazy but true, etc.  My family and I would love to hear them during this difficult time.  Here is his facebook page:  https://www.facebook.com/dlarry.fraser
Submitted by Dave Frazer
William 'Bill' Long - 74
Bill passed on Tuesday January 17, 2017 at his son's home in Everett, Washington.  He was 74 years old.  Bill served Air America from July 1969 to June 1974 as a flight mechanic in Udorn.  He is survived by wife Vimol and son who is a Naval Officer based in Washington state. I spoke to Vimol yesterday and she told me that Bill will be cremated and the family will return with him to their home in Alabama.
I hope to be able to speak with is son in the next few days.  Arden Davis believes Bill may have served in Marines, Air Force, and Army.  I believe this is true, but would like confirmation.  
Personally, I knew Bill in Udorn, but got to know him very well while we both worked for Bell Helicopters in Isfahan, Iran.
He was a gentleman in the classic sense.  Great sense of humor and wonderful family man.  
reported by Arden Davis
Mike Kandt, Chaplin