Death Notices
----- 2018 -----
George William( Bill) LeCount - passed away on October 1, 2018. Bill was born on October 21,1938 in Pierre, South Dakota. He was in the Air Force from 1959-1964.Then,flew for Air America® and Continental Air Services in Vientiane Laos and Saigon from 1964-1969. He retired from Pacific Southwest Airlines in 1980 and moved from California to Florida to fish and socialize! He dove with Henry Taylor for sunken treasures and then moved to Webster, South Dakota for pheasant hunting and more fishing. He moved home to Billings, Montana, when his health began to fail to be near family. The friendships he made all over the world were very important to him. He shared lots of great stories with his family and friends in Montana; he was quite the adventurer! We think of him every day and miss him!
Henry Power Edwards - It is with great sadness that I learned last night my dad Hank Edwards left us for good to be with my mom in heaven. On this glorious day of Thanksgiving, I could never be more thankful of my dad for raising me and always being there for me no matter what. My dad was a Vietnam Veteran who flew helicopters in and out of the war zone saving hundreds of wounded soldiers. He loved his country so much he re-enlisted to continue his heroic service to the USA. Dad, I love you, and I already miss you so much!! Be sure to give Mom a hug and a kiss for me. Hank Edwards served with Air America® from July 1966 until the war ended in Laos in 1974. He was a helicopter pilot. RIP 2/21/36 - 11/22/18
James Earl Parker Jr. LAS VEGAS, NV - Sandhills native James Earl Parker Jr. was one of the CIA's longest serving covert operations officers,
serving for 34 years. He also served 3 years in the U.S. Army as an Infantry Platoon Leader in Vietnam where he was wounded and received the Purple Heart with 'V' device. Cancer did what his country's enemies could not, ending a dedicated life October 9, 2018 while in Las Vegas, Nevada. Ironic, as most of his life had been a successful gamble in the service of his country. Jim was the son of Earl and Vera Parker of Southern Pines who have preceded him in death. He grew up in the 1950's in Southern Pines and attended East Southern Pines schools after which enlisted in the U.S. Army. Mr. Parker was soon selected for OCS and became one of the first Infantry Platoon Leaders sent to Vietnam in 1965. As fate would have it, years later as a CIA officer he was the very last American Official to leave Vietnam barely escaping from the Delta by boat two days after Saigon fell. He returned to Southern Pines and married a local girl, Brenda Denton, and worked in his father's lumber mill in Sanford. In 1970 he was recruited into the CIA in their Special Operations Group. He was assigned in Thailand serving in a headquarters supporting the "secret" war in Laos. While there, he and his wife adopted two Thai children from a local orphanage. As a family they moved to many postings around the world until his retirement in 1992. On his return to Southern Pines he served as the President of the Moore County Kiwanis Club and spent much of his time authoring 7 books about his wartime experiences in Southeast Asia. He was recalled to active CIA service in 2001 with his first day of work watching the events of 9/11 unfold in front of him in CIA Headquarters in Langley, Virginia. For the next 11 years he served with Army Special Forces and Navy Seal Teams in the field finally retiring for a second time in 2012. He was preceded in death by his parents and older sister Judy Prichard. He is survived by his loving wife of 50 years, Brenda; his son Joseph (Tracie); daughter Miriam; a grandchild Tristan; sisters Joan (Eugene) Edwards of Fayetteville and Kathie (Gary) Swaringen of Ashville; and a foster-brother Va (Beui) Xiong of Aberdeen, as well as numerous extended family members. The family will receive friends from 6:00 - 8:00 pm October 26th at the Boles Funeral Home at 425 W. Pennsylvania Ave, Southern Pines. Funeral Services will be held Saturday, October 27th at 11:00 at the Boles Funeral Home, followed by a graveside service at Pinelawn Memorial Park. Memorials may be made to the American Cancer Association or to the charity of your choice. Online condolences may be made at www.bolesfuneralhome.com. Services are entrusted to Boles Funeral Home of Southern Pines. Published in Fayetteville Observer on Oct. 22, 2018
Felix Turney Smith was born on March 19, 1918, in Fort Smith, Ark to Frederick Smith, an English-born high school music teacher, and Marie Antoinette Turney,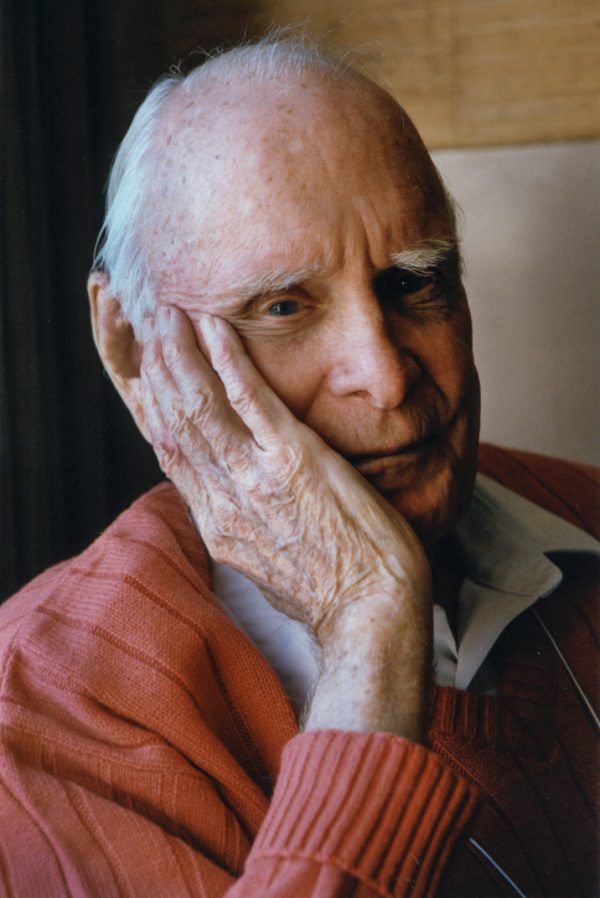 an immigrant from Ukraine when it was part of Imperial Russia. Felix became a centenarian this year. One hundred years is almost two lifetimes for the average human being, and rare, and Felix attained this milestone living a harrowing lifestyle where death waited for no one and dancing with the devil was a daily occurrence. There was an element of luck in the draw, but skill and daring played a part as well, and Felix lived a lifestyle that few even read about, and fewer still experience. When most were trying to get out of harm's way, Felix was volunteering to get in. The 1918 Spanish flu could have quickly ended his life, but he remained unscathed. Five years later he and his family moved to Wisconsin. His father was a musician and taught the art. But try as he might, and to his father's chagrin, music was not in his repertoire. Back then the majority of Americans never left their state, but grass never grew under Felix's feet. He was born under a wandering star. The sea at first as a mariner and a yearning for flying that took him to places few had ever seen; the names of which are often unpronounceable to most westerners. Felix sailed to European ports learning celestial navigation and mastering the sextant, and then on to Asia. Along the way, he took flying lessons. At the ripe old age of twenty-three, Felix was in Manila when Japan bombed Pearl Harbor. The Japanese presence in the Philippines was not healthy for Americans, and he sailed south to Australia. Felix had already been turned down by the Army Air Corps before the war was declared because he wore glasses and the Australian Air Force turned him down also. But when America entered the conflict, restrictions were lifted, and there was a slight chance he could realize an earnest desire to become a military pilot. While waiting, and Felix didn't like waiting, he saw an ad that China National Aviation Corporation was looking for pilots and they were sanctioned by the United States Government to fly supplies over the Himalayas. Felix applied and was accepted. It was temporary, or so he thought. He would never become a China hand, he quipped. Rudyard Kipling said, "Asia is not going to be civilized after the methods of the West. There is too much Asia, and she is too old." But Kipling never met Felix, and no one can describe China and flying piston engine aircraft over the Himalayan Hump better than he, and he did it magnificently in his book China Pilot. There, also, he observed first-hand human cruelty, avarice, and treachery at its worst, and it haunted him continuously. It is unimaginable how any aviator could operate in mountainous terrain with no discernable visibility with nothing but a wet compass and an auto direction finder that pointed to lightning in clouds as often as a weak radio station. Couple that with mean-spirited airport commanders who turned off the beacons unless bribed, unmercifully knowing planes would crash without them and a recipe for disaster was cooked and ready. And Felix and his fellow aviation pioneers did not do it just once. They flew this way month after month and year after year, and none of them could explain why they stayed. Perhaps it was because there was a barely perceptible thread of decency and kindness interwoven in the fabric, and there was hope for a better tomorrow. You just had to understand the difference in thinking between an Asian and a Westerner, and not everybody could Felix marveled at the sheer beauty of the country with its mountain peaks, forested valleys, and crystal-clear lakes, but it was the rural people and the simple man who garnered his attention. He wrote, "There wasn't a coolie who wouldn't escape his cruel station, given the opportunity, and I abhorred the labor that killed half of them prematurely, but I stood in awe of them because they toiled with an acceptance and cheerfulness that was inexplicable. Harsh as their life was, they maintained a capacity to love the world." It was the human cruelty that he found most objectionable, but the sacrifices made by those who cared touched his heart. He wrote this epitaph for his book, and these two lines epitomize the depth of his soul. "For whom there were no bugler's taps or names inscribed in stone. Their bones rest in alien ground unwet by tears." Felix didn't tolerate arrogance and proud people, and if he looked up to anyone, it was General Claire Chennault. He wrote, "Severe as he looked, he had warmth in his expression and handshake, and a matter-of-fact, no pretense mien that put me at ease instantly, as if he were a fellow pilot. In spite of his casualness, I sensed I was in the presence of greatness. I looked integrity in the face and understood for the first time, charisma." There was no turning back now, and without realizing it, he became the China hand he said he wouldn't, and during his thirty-year career in Asia, he flew ten different aircraft and logged more than eight million miles. CAT, Inc. was name changed to Air America® in 1959, but Civil Air Transport remained with forty percent ownership. Felix wore two hats flying piston engine aircraft for Air America® one day and the Convair 880 for CAT the next. He was number one on Air America®'s seniority list until he retired in 1968. Felix went to work for Japan Airlines and in 1978 accepted a position in Hawaii as Director of Operations for South Pacific Island Airways. It is difficult, perhaps impossible, for a Westerner to describe the lure of the Orient. The smells, food, people, and cultures are part of it, but that's just for tourists, and it's the intangible that eludes most observers. You need a purpose and hope that what you are doing makes a difference. You will always have regrets if you live long enough, but the experiences are forever indelible on your mind, and the ghosts of the past often visit later. "Back in the practical West, years away from Alice in Wonderland's topsy-turvy domain, I hold memories fleetingly by their tails, wondering if these strange things really happened. The looking glass reveals only an aging face. Sometimes, in the middle of the night, the past is confirmed by echoes. They seem like music. I awaken suddenly with the sounds still ringing in my ears. Chants that ease bitter labor. Choral harmonies of Yangtze River traffickers. Exotic melodies of noodle sellers' flutes. Rustling sails of high-decked junks. Toots of laughter from Earthquake Magoon. The arresting silence when an engine, thundering like a kettle drum, fails on takeoff. The bass-drum of Hong Kong's noonday gun." The poignant and evocative words Felix wrote so beautifully that echo in the minds of many who cannot place their thoughts on paper are chronicled forever in his book, and the world owes him a massive debt of gratitude. There is a degree of satisfaction from the sacrifices made by CAT employees, and Felix was there from the beginning. The crowning achievement was the development of Free China in Taiwan. Unlike Laos and Vietnam, where victory was won militarily and lost by the politicians, Taiwan was the only country known who repaid the aid funds from the United States. As Felix stated, "Eventually, the personal freedom and prosperity of Free China became a testament to democracy." Felix didn't get married until he was fifty-two. A late bloomer, he said, and that was forty-eight years ago. He lived quietly in rural Wisconsin with his wife Junco and passed away three days before the CAT reunion scheduled to commemorate his century-old life. Rest in peace old friend. You will be missed.
Henry Gunther(83) passed away late in the evening on May 1, 2018, at his home in Lake Havasu City, AZ. Henry was proceeded in death by his parents, a son and a grandson. He is survived by his brother Rolf (Anna) Gunther, Grandson CJ Gunther, his ex-wife Alice, his longtime girlfriend Sharon, his Air America® buddies, Sheriff's Department family and many friends around the world. There are no services, per his request, but a Celebration of his life was held at his favorite hangout, College Street Brewhouse and Pub in Lake Havasu City, AZ on Friday, May 18 from 3-6 PM. In lieu of cards or flowers those wishing to are encouraged to make a donation in Henry's honor to the Disabled American Veterans Henry was born July 29, 1935 in pre WWII Germany, he and his family survived the devastating bombings of Hamburg during the war and eventually immigrated to the US, settling in Big Bear CA. Henry served in the US Army but spent the majority of his career as a contract employee of the CIA. He served in Vietnam, Laos and Cambodia during the Vietnam War. Henry, with the aid of Air America® and local Hmong troops, conducted interdiction raids on the Ho Chi Minh trail, as well as other clandestine operations. He went on to serve assignments in Africa and the Middle East during hostilities in those regions. He was sent to Afghanistan, to train the Mujahadeen during the Russian occupation of Afghanistan. He worked at the Yuma Proving Grounds, developing surveillance technology and also worked on several Space Missions, for NASA, at Cape Canaveral. At the age of 70 he was contacted by the CIA for a clandestine operation in Afghanistan during Desert Storm. He was extremely upset that physically he was unable to assist. When Henry reached US Government mandatory retirement age he went to work as a Civilian Boating Officer for the San Bernardino County Sheriff's Department on the Colorado River and Lake Havasu. Henry was well cared for in his final days by his longtime Girlfriend Sharon Young while his friends stopped by to share old stories. The bombs of WWII couldn't kill Henry, the Viet Cong and NVA couldn't kill him, the jungles of SE Asia and Africa couldn't kill him, and the Russians in Afghanistan couldn't kill him, but nobody can escape the ravages of time. He said he lived a good life, did stuff he couldn't believe he survived, saw more places and made more friends than most people and he was ready to see what awaits him on the other side. God Speed my friend. The world is a lesser place without you.
Michael Faas: "In spite of the unprecedented volume of hostile ground fire that was directed at his aircraft, Captain Faas continued to direct the rescue operation until his aircraft sustained major battle damage, forcing him to bailout a short distance away," reads the citation on the Silver Star Medal awarded to Mike for a particularly dangerous mission; his second wartime bailout. Michael j. Faas, fighter pilot, now looking toward peaceful skies, filled with bright sun and fair winds, departed this troubled earth on his 72nd birthday, 3 Oct. After graduation from the University of Florida in 1966, the New York native, completed Air Force Officer Training School and Undergraduate Pilot Training; earning the silver wings of an Air Force pilot in 1968. Possessing the idealism of a young warrior, he immediately elected to fly and go to war in the A-1 Sky Raider, the Air Force's last propeller driven fighter plane. Even though, obsolete, it was one of the most highly respected combat airplanes in the Southeast Asian War. He was assigned to Nakom Phenom Air (NKP) Base, Thailand, flying air support and interdiction missions over the perilous Ho Chi Minh Trail. On one first tour mission, his A-1 was hit and downed by anti-aircraft guns. After his battle experience under fire, Mike volunteered to join the storied Combat Rescue team—their motto: 'That others may live.' Protecting and saving the lives of downed airman became Mike's mission. Completing special training, he returned to NKP for a second tour of duty, eager to put his new skills to use. Now, flying his Sky Raider as a 'Sandy,' the legendary call sign of Search and Rescue mission fighters, he consistently put his own life in harm's way to protect airmen downed deep in enemy held territory. In addition to his Silver Star medal for Gallantry, he wears four Distinguished Flying Crosses and a Purple Heart. Mike, unassuming throughout his life, was the epitome of an 'Aw shucks, I didn't do anything special' American hero—shunning accolades and special recognition. Infected with a love of flying, he continued in aviation for the next three decades. Initially, still looking for adventure, Mike left active duty to fly as a civilian pilot for Continental Air Service, a contract airline supporting the US State Department and other 'intelligence Agencies', performing relief and resupply missions into remote sometimes covert, sites in Laos and Cambodia. Living in Vientiane with his wife Bobbie, they survived a revolution fought in the streets near their home. When the war in Southeast Asia ended, Mike returned to the US to fly for several airlines before donning the uniform of an American Airlines Captain; retiring in 2004. With a restless character, he was not satisfied with a leisurely retirement. Mike enrolled in Denver University law school, graduating with a Juris Doctorate in 2005; practicing law in Colorado and Montana for the next decade. For a period, Mike served as Deputy Lake County Attorney in Polson. Doggedly fighting an 'Agent Orange' related cancer, Mike spent his final days fishing and boating on the shores of beautiful Flathead Lake. He is survived by Barbara (Bobbie), his wife of 45 years, his daughter Debbie and son Matthew; providing them all a lifetime of steady guidance, support and love. Matthew's daughter, Emmalee, who loves her 'Papa', brought Mike a special joy. Also surviving: his sister, Susan Jackson living in Middletown, NY, and his brother Peter, with wife Anita, residing in Melbourne, Florida. Mike received a legacy of love from his parents, Fredrick and Margaret Faas to whom he was intensely devoted throughout their lives. Younger brother, Stephen, predeceased Mike.
Pauline "Polly" Rogers– (88) peacefully passed away Tuesday, May 2nd, 2018 in Ashburn, VA. She was born on October 24, 1929 in Krings, Pennsylvania, the daughter of the late George and Mary (Havrilak) Butchko. Pauline was preceded in death by her husband, Willie Frank Rogers, Jr. (Buddy); her daughter, Toni Krieger; and eight siblings, Anna Chinchar, George Butchko, Mary Wilkerson, Michael, Margaret, George S., Elizabeth, and Paul Butchko. She is survived by her four children, Teresa (David) Anderson of Schoolcraft, MI, Tamara Oliver of Manassas, VA, William / Tiger Bill (Erin) Rogers of Maurertown, VA, and Jeffery (Heidi) Rogers of South Riding, VA; 13 grandchildren, Heather, Kevin, Thomas, and Jessica Anderson; Nathaniel Krieger; Earl Smith, Lindsey O'Pries, and Angela Oliver; Willie and CJ Rogers; and Scott, Matthew, And Kathryn Rogers; three great grandchildren, Matthew Rock, Colten and Kellan Smith; seven siblings, Helen Royer of Ashburn, VA, Joseph Butchko of Monroeville, PA, John (Jean) Butchko of Columbus, OH, Eleanor (Tony) Borzcik of Lucern Mines, PA, Justine (Paul) Rusinko, Yonkers, NY, Juliana (Dick) Mills of Columbus, OH, and Stephen Butchko of Olympia, WA; and numerous nieces and nephews. Pauline was the daughter of a coalminer and farmer and of a mother who raised beautiful flowers and kept her family together – both of whom immigrated from Czechoslovakia. From them she learned the value of hard work. She graduated from Conemaugh Township High School near Johnstown, PA and traveled to Washington, D.C. for work and there met her husband, Buddy. Married on August 10, 1952, they traveled to Taipei, Taiwan with the State Department. Here they began to raise their family – first Terry, then Toni, back to Maryland for Tammy, back to Taiwan, back to Virginia for Tiger, and finally back to Taiwan for Jeff and on to Udorn, Thailand before finally settling in Vienna, Virginia. Pauline was very strong in her faith both as a Russian Orthodox and a member of the United Methodist Church. Pauline led an amazing life, taking the opportunities provided through travel and other cultures to learn all she could from them. Pauline was a gifted artist dabbling in oil painting and crafts before settling on batik as her medium. Mara Batik was the outlet for her lovely creations where Tammy often worked by her side. She was also an excellent athlete as a gymnast, softball player, runner, and was always in continual motion. She practiced pole vault as a teenager with a pitchfork, would entertain her children by walking on her hands, and would race her grandchildren as they left to return home. Pauline taught her children and grandchildren to reach for the stars. Pauline loved her children and grandchildren and attended their many events and activities. She was proud to be part of the FBI, CIA, Air America®, and Civil Air Transport and was much involved with their groups. She was a good friend and kept in touch with her many friends and acquaintances over the years and a fierce supporter of those she loved. Pauline has always marched to her own drummer and we loved her for it! Memorials may be made in Pauline's name to the Air America® Association.
Pat Buckley passed away Wednesday August 21st, 2018. His father was a C- 130 and C- 123 pilot for Air America®. Pat lived in Vientiane during the Air America® days. Pat got his pilot tickets and flew with Xieng Khouang Airline's C47 with Joe Conde in Laos. After spending some time back in the United States, he returned in the 1980's to Southeast Asia spending time in Thailand and the later years in Cambodia. When Pat got sick, he returned to Miami for the last years of his life.
Link Luckett, 90, of Springdale Arkansas, passed away on Wednesday, April 25, 2018. He was surrounded by loving family. Link was born January 15, 1928 in Fayetteville, AR. He was preceded in death by his parents, H.W and Hattye Luckett; first wife, Patricia; his daughter, Laura Lee; and his brother, Wade S. Luckett. Link attended the University of Arkansas before enrolling in ROTC in 1951, where he was assigned to the Signal Corps. He went on to train in Army Aviation School and Army Flight School. He served in Japan and Korea, receiving a WWII VIC Medal, Korean Service Medal and Aviation Wings, among other medals. He was discharged as a First Lieutenant in 1955. Link had a deep love for helicopters. He began practice flying a WWII biplane at age 14 and received his student pilot's license at age 16. After his service, he continued his helicopter piloting career in Louisiana flying for oil companies, before moving his family to Alaska in 1957 to start his Helicopter charter business, Hill-ICopters, Inc. There, he owned and operated the Hiller 12-e, the most advanced helicopter model available to civilian operators at the time. In May of 1960, Link was among the volunteers attempting to rescue of a group of stranded and injured mountain climbers on Mt. McKinley. He stripped his helicopter (altitude ceiling of 16,000 feet) to a shell, even the battery went once the motor was started. He rescued John Day and Peter Schoening at 17,300 feet, higher than any aircraft had ever landed and taken off from before. He was awarded the Carnegie Medal for Heroism as well as the Frederick L. Fienberg Award for demonstrating outstanding skills or achievement in a vertical flight aircraft. In 1961, Link was contracted to USGS and Aramco mapping areal geology in Saudi Arabia. From 1962 to 1975 he flew for Air America® in Southeast Asia, providing direct and indirect support to US Special Forces, later providing logistics and transportation support during the Vietnam War. He remained in Southeast Asia after leaving Air America®, eventually landing in Indonesia and retiring there until 2013 when he and his wife returned to Arkansas. He is survived by his wife of 40 years, Ulif; son, Wade; daughter, Linda, husband Roger. 4 grandchildren; Laura Wilson, husband Frank, Michael Luckett, wife Jessica, Amy Lightfoot, husband Stephen, and Lake Luckett; their mother Donna Luckett; and 4 great grandchildren; Autumn, Dominic, Railey and Mila Kay. The family is requesting that expressions of condolence be gifted to our local Circle of Life hospices.
Bill Donovan - A wild & crazy guy! William (Bill) Donovan, died on May 12, 2018 in Orlando at age 95. Three days before he died Bill received a surprise phone call from a fellow WW2 veteran: former President George H.W. Bush. Donovan was in Bush's naval aviator training group in 1943. A photo of the air team was seen by a member of the hospice team where Bill was last residing. He contacted the Presidential Library and informed them. Shortly thereafter, President Bush called Bill reminiscing with him for a moment & wishing a fellow comrade a final goodbye. A very touching moment to Bill & his family. Born on November 24, 1922 in Brooklyn, NY, Bill joined the Navy at age 19 and wanted to "get in on the action" and become a pilot. He attended the US Naval Air Academy in Pensacola. He served in the Pacific, along with President Bush, and flew Corsairs. After the war, Donovan flew as a test pilot, a Corporate pilot for General Motors, after which he flew for Pan Am in the 1950's. That's where he met & married Betty, now deceased, who was working as a flight attendant. He was involved in the founding of FedEx, and in the 1960's joined Bird & Son then on to Air America® flying covert missions in Southeast Asia, being based in Vientiane, Laos. He was a personal friend of General Vang Pao and made many trips to his up- country site & also did many a rescue mission for downed pilots. He was known for his daring and his infectious personality! He had a wide variety of interests and a wider variety of friends thru out the USA and had a knack for meeting famous people in his pilot years – even including Chuck Yeager and John Lear of aircraft fame. With his love of aviation never leaving him, he even started and became the Editor of a Business Aviation Flight Safety magazine devoted to cockpit safety. He eventually retired in Vero Beach and later to Ocala, Fla. in the 1990s. Bill is survived by his son JJ Donovan, a retired pilot for Northwest, and his daughter, Kristina Donovan Carmichael. His ashes were distributed over the waters of Pensacola - where it all began!!!
O.L. "Lee" Howell passed away September 17 at his home in Lexington, KY. He is survived locally by his wife Sylvia Davis, his step-daughter Heather Burkhart, and his step-granddaughter Olivia Layton. He also leaves his son CW5 ret Scott M. Howell, Bettendorf, IA; daughter Cliphane Brough, Salt Lake City, UT; daughter Celeste Smith, Houston, TX; and a half-sister Leola Sumners, Sanford, FL. A celebration of life will be held in Lexington at a later date. Mr. Howell was called Boo How by his friends with Air America®. Boo served honorably with Air America® from 1962 until 1974 when the war in Laos ended. He was a member of the Air America® Association and a great friend. All his comrades sadly miss him.
---
To view death notices from past years, please visit Previous Death Notices